Transform your body and mind
with WiSPENCE smart assistant
Training
Nutrition
Sleep
Mental harmony
WiSPENCE — the preeminent platform for developing a healthy and conscious life
Develop
life-changing habits
Build
a strong & healthy body
About Our Platform
WiSPENCE was developed by consulting with the top trainers, nutritionists, psychologists, and life coaches in the world.

We provide our users with the best cutting-edge materials in the fields of human physiology and psychology, as well as helpful tips and life hacks on training, diet, meditation, sleep habits, and more.

Our mission is to help people to improve the quality of their lives by giving them the tools they need to transform their bodies and minds.
Training
Experience our diverse slate of workout programs
We will push your body to new levels and help you get in the best shape of your life.
Our platform will analyze your results and keep you on track.
Nutrition
Achieve a healthy, sustainable, proper diet
Practical advice
We will put you on the road to wellness by helping you instill nutritious eating habits which will greatly improve your overall health
500+ recipes":
options for weight loss, weight gain or maintenance
featuring a traditional menu
plus vegan and vegetarian menu
For each recipe
We indicate the total number of calories per meal
We provide you with the percentages of protein, fat, carbohydrates, and other trace elements
Meal Analytics
Helps you stay on track eating healthy meals
Helps to provide you with healthy menu options that will help you reach your goals
Meditations
Relaxing audio meditations that will help you alleviate stress and find inner peace
build a harmonious relationship with yourself
uncover your true desires
improve decision making
find balance in life
discover a deeper sense of self awareness
The WiSPENCE Knowledge Base
Learn life hacks and tips to help you better navigate through the world. Our platform features a treasure chest full of useful "videos and articles about":
proper nutrition
keeping an active lifestyle
sleep ecology
psychology, self-development, and personal effectiveness
Develop healthier habits by using the Wispense platform.
Analytics
Evaluate your lifestyle effectively through our analytics system
The WiSPENCE platform analyzes the results of your daily habits.
You can always track your progress in the «Analytics» section which will help you make adjustments to your lifestyle in order to ensure that you stay on track to achieving your goals.
Training

Activity

Nutrition

Improve your daily
performance

Consistently move
toward your goals
WiSPENCE is available on all devices
WiSPENCE has a mobile app!
Wherever you are, our platform is always at hand. Download and install the WiSPENCE app on your smartphone today!
The WiSPENCE app features a huge recipe database which will help you comfortably transition to a healthy diet.
Wherever you find yourself, you can always listen to calming audio meditations on our app, which will help you relax and decompress.
Enjoy our yoga classes which are designed to help you increase strength and flexibility plus restore your energy.
Set up notifications and receive reminders, which will let you know when you should exercise, eat, drink water, meditate, and sleep.
With the WiSPENCE mobile app, you can fully customize your daily schedule and sleep patterns.
We've made the WiSPENCE platform available on smart TV, so now you can watch our workouts on the big screen!
People Are Talking About WiSPENCE
It was difficult for me to train regularly because of my constant travels and flights. But the platform WiSPENCE solved...
From the very first day of WiSPENCE launch I trained with the platform and I can say there is no such approach like Elina's anywhere! After each workout I was tired, but I was very happy! Moreover, I got results in the first week already! I think every girl should at least try such training (but I'm sure you won't stop).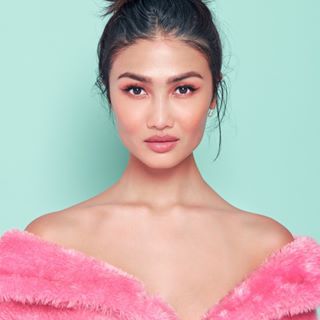 WiSPENCE is wow! It's very convenient that everything is collected on one platform, and you no longer need to spend time...
Your First Week Is Free
Registration is free and only takes a few seconds. You won't be asked for your credit card or bank information.
If you like our platform, you can sign-up for full access after your 7 day trail ends. We've kept our subscription costs low — they start at only $7.00 / month!